Reasons to house IT equipment in a Data Center/Colocation Provider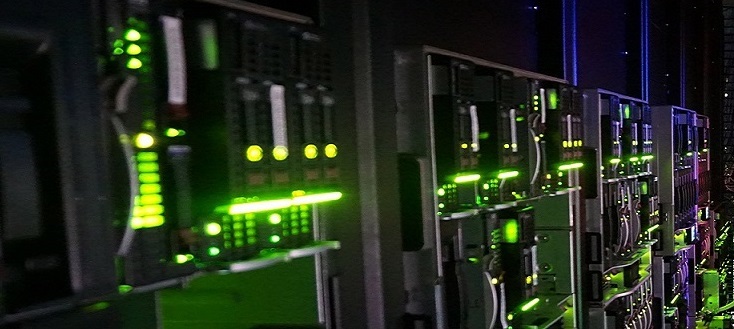 Housing IT equipment on-premises can be challenging – the infrastructure design is usually not ideal for managing IT equipment, security measures may not be sufficient to prevent data breaches, and power supply and/or bandwidth is often not robust or redundant enough to keep up with today's constant evolution of IT. Maintaining up-time sounds daunting considering the multitude of situations that could cause interruptions. Fortunately, there are feasible and reliable solutions to help you manage your IT equipment. Co-location facilities and other dedicated data centers are designed to allow you to host and manage your equipment effectively, whether it acts as your primary data center or as a secondary Disaster Recovery site. Below are just a few benefits that data centers provide to their users.
Reduced Costs
The costs of managing your data on-premises quickly add up after factoring in power-usage, cooling efficiency, security, and maintenance, among other things. "Big Data" and high density computing capabilities also add extra costs and require robust infrastructure. For example, with increasing compute density, companies have to invest heavily into HVAC equipment and ductwork to properly keep their server stacks cool. Data centers have already invested in infrastructure like this that not only works, but does so cost effectively. Customers simply have to "plug-in" to use the services of the facility. We call this a "turn-key" solution—just turn the key and you're up and running with fewer unexpected energy costs, fewer capital expenditures, and less overhead.
Security and Support
Data centers operate secure facilities – it is a top priority to prevent unauthorized access and maintain security. In a single facility, there are multiple layers of protection, such as 24/7 monitoring, man-traps, state-of-the-art biometric scanners, and more. Most data centers also have various levels of security compliance and certification, such as SSAE-16 compliance. These programs ensure that data centers have been thoroughly inspected, ensuring that proper security practices are in place.
Increased Power Capacity and Bandwidth
Whether its applications we enjoy using like Netflix, or tools that save lives such as Hurricane Forecast Modeling, front-end technology needs back-end infrastructure to be robust and up-to-date in order to keep ever evolving applications and tools running. Power capacity and bandwidth are key components of back-end infrastructure that need to stay updated. Data centers provide those back-end necessities, and as a result, users have the potential to leverage real-time high density super-computing, "big data" analytics, and more power-per-square-foot than most on-premises facilities.
Reliability and Redundancy
A data center is built with reliability and redundancy in mind. Most providers have Service Level Agreements, or SLAs, in place. Network and infrastructure configurations are designed to maintain 100% uptime, and data centers are so reliable that the vast majority are willing to put in place these SLAs that compensate customers in the unlikely event of downtime. Providers have redundant systems in place to maintain uptime. One is hosting multiple carriers—this practice can be found in carrier-neutral data centers. Data center users have flexible network options on which carriers they want to connect to. Even more important are the multiple layers of redundancy for cooling and power sources. Most data centers draw power off of multiple power feeds, back-up generators, batteries, and multiple chillers and cooling back-ups.
Disaster Recovery
When the unexpected happens, it's always wise to have Disaster Recovery capabilities in place by backing up your primary data center at an off-site, secondary location – ideally at a distance great enough to decrease the likelihood that both data centers will be affected by a natural disaster. Even if you want to house IT equipment on-premises, don't put all of your eggs in one basket. Consider a dedicated data center as a secondary location for your company's IT equipment.
We encourage any additional comments below. If you found this information useful, please share this blog with others. Also, follow us on Facebook, LinkedIn, and Twitter for more tech industry news and updates!
---